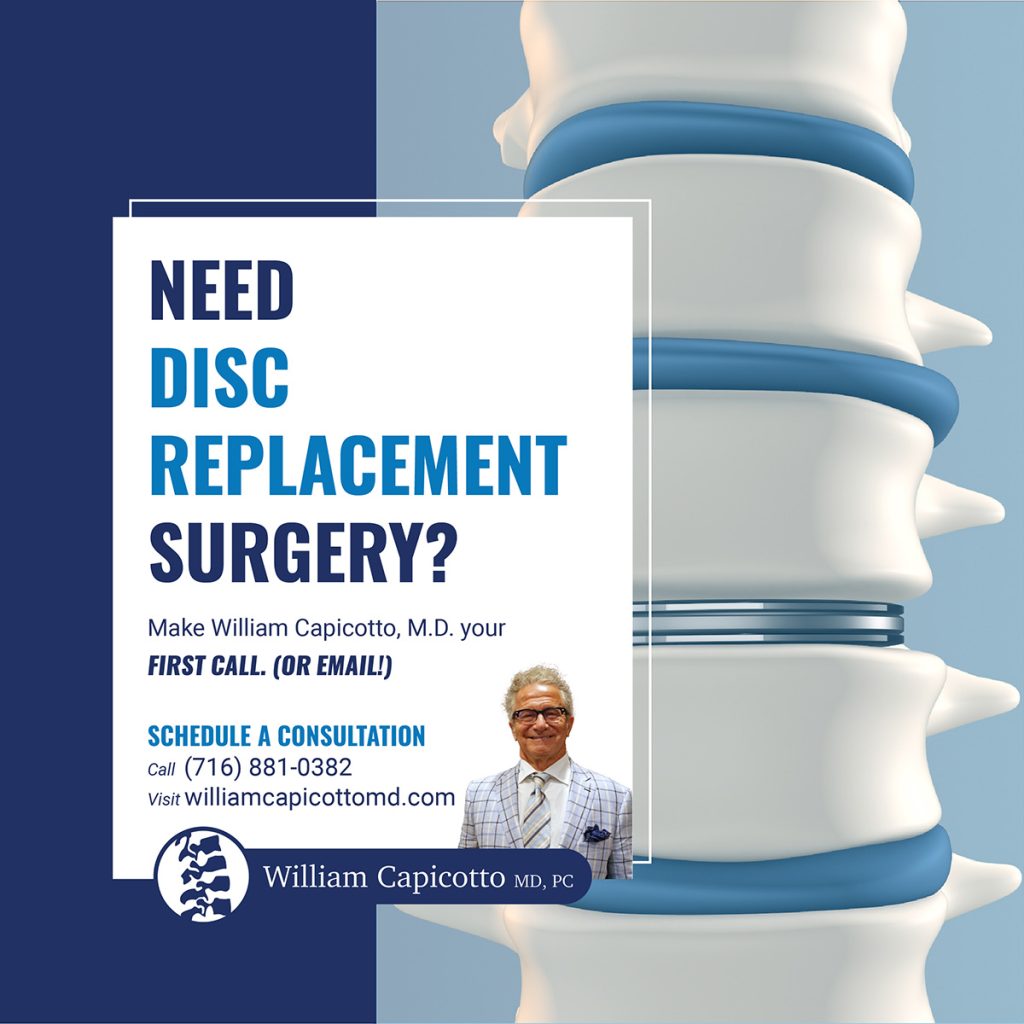 Disc Replacement Surgery
Your spine is made up of 24 vertebrae, and between these are jelly-like discs that act as shock absorbers to prevent the vertebrae from rubbing together. Injury can cause damage to these discs causing pain, inflammation, numbness, and tingling.
When you have a limited range of motion because of a damaged disc and non-surgical options no longer alleviate the pain, turn to an experienced spine surgeon like Dr. William Capicotto MD for exceptional disc replacement surgery.
Disc replacement surgery, unlike spinal fusion, aims to preserve normal motion by replacing the affected disc with an artificial one.
Find out if this procedure is right for you. Schedule a consultation by calling (716) 881-0382 or filling out the form below.
Eliminate Back or Neck Pain
Learn More or Schedule A Consultation