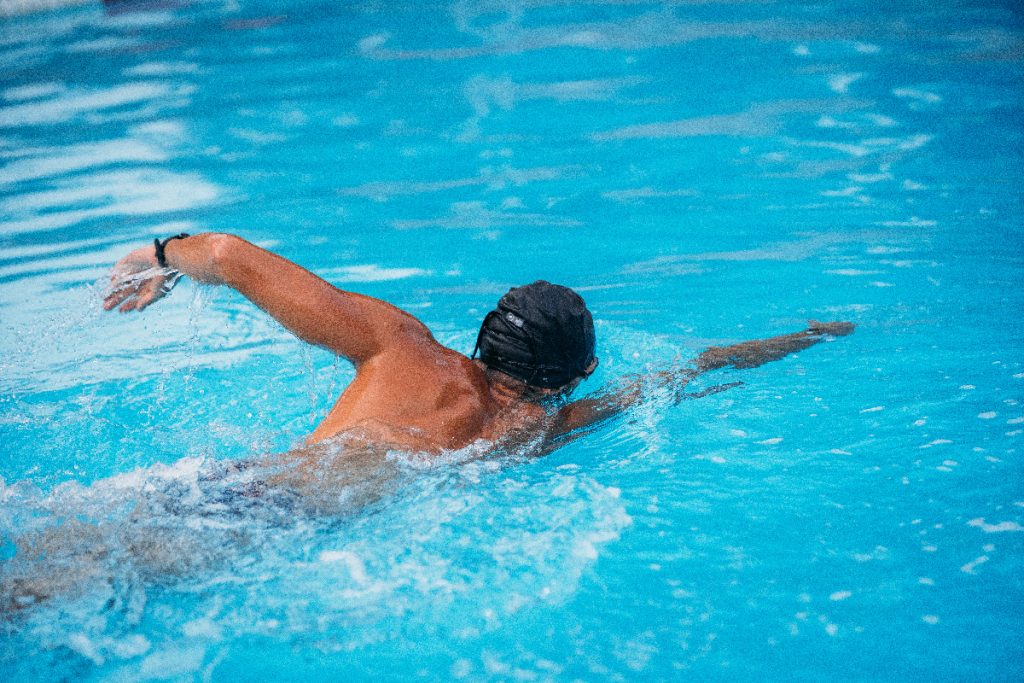 Swimming is a great exercise for your body and helps to relieve back pain. Plus with these very warm temperatures, you're going to want to be in the pool. Here are some of the benefits of swimming:
Helps to relieve stress on joints: Swimming helps to relieve the pressure and stress that are affecting your joints and causing pain.
Helps to strengthen your muscles: Other exercises such as sit-ups can help to strengthen your muscles, but could also strain them and cause pain. Swimming is a great way to strengthen your muscles without causing any pain.
Provides a good workout: Swimming helps to get your muscles moving and air into your lungs. Compared to running, swimming is the better option because it increase your level of fitness without putting pressure on your spine.