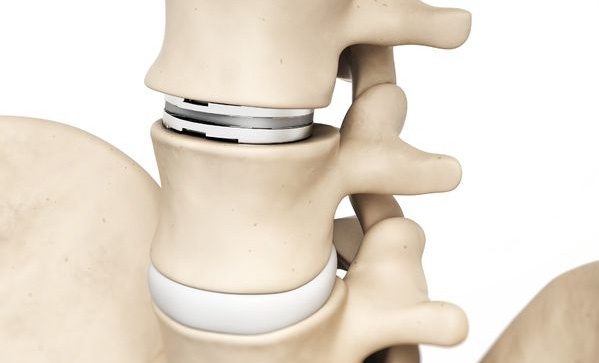 Restoring motion to your spine so you can move on with your life.
Total Disc Replacements are spinal implants designed to relieve back and neck pain. Due to degenerative disc disease or painful lumbar disc disease, a patient may need to replace their painful disc with an artificial one. Replacements can be made to the lower back (lumbar spine) or the neck (cervical spine). The goal of these discs is to mimic the form and function of natural discs. After the procedure, the patient will experience a relief from pain while still maintaining normal motion.
This process is similar to artificial hip and knee joint surgeries. These procedures maintain motion and relieve the pain of arthritic joints. The difference is that one one of the three joints at each vertebrae level is being replaced whereas, with knee or hip surgery, the whole joint is replaced.
---
Your Spinal Team has an extensive experience in Total Disc Replacement surgery. As a team, they have performed the most Pro-Disc Total Disc Replacements in the United States. Your Spinal Team is The Spinal Team you should consider to perform your Total Disc Replacement. It would be our honor and privilege to care for you.