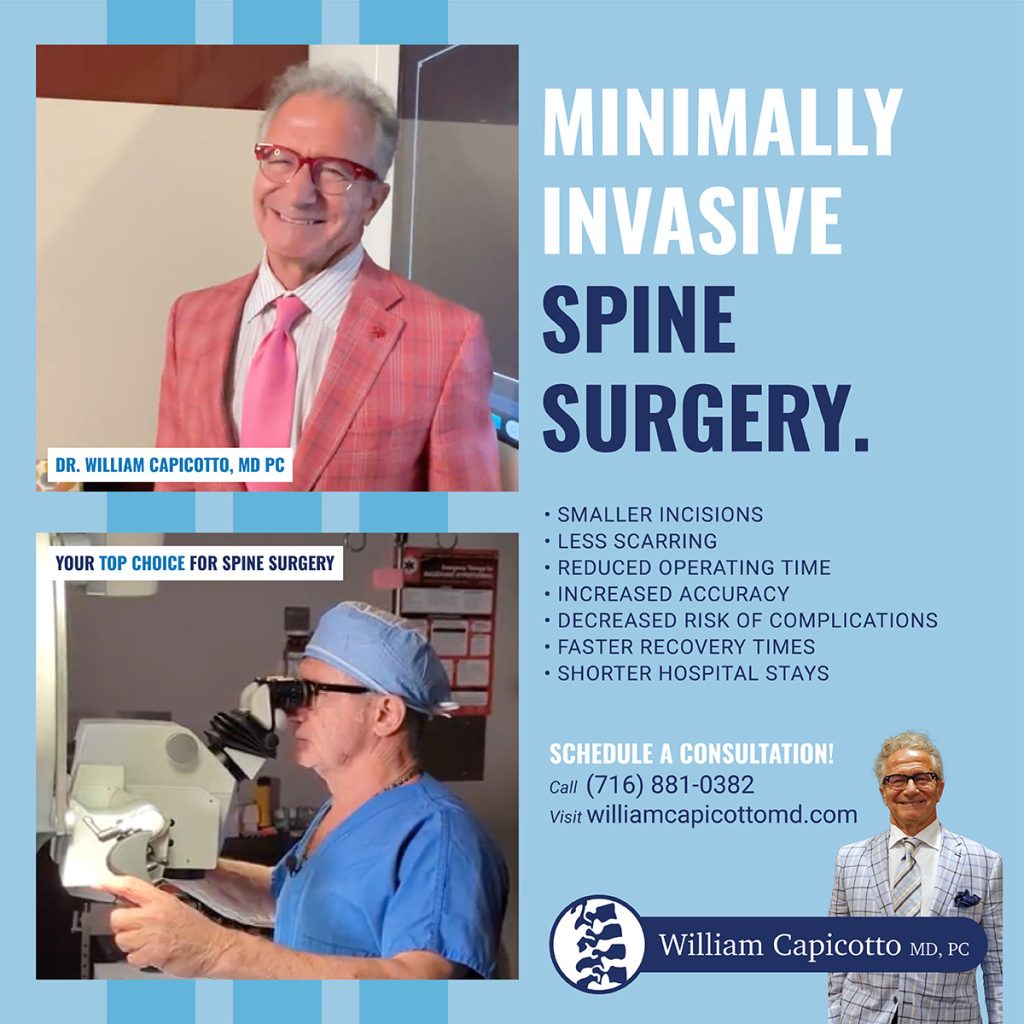 Your spine is instrumental in providing the body with strength, support, flexibility, and a range of movements. When injury causes damage to your spine, it can create pain and inflammation, reduce your range of motion, and limit your ability to participate in the holiday and winter activities you love.
Minimally invasive spine surgery could eliminate your back pain and offers exceptional benefits like:
• Smaller incisions
• Less scarring
• Reduced operating time
• Increased accuracy
• Decreased risk of complications
• Faster recovery times
• Shorter hospital stays
Find out if this procedure is right for you. Schedule a consultation below.
Contact Our Leading Spine Surgeon
Learn More About Minimally Invasive Spine Surgery or Schedule A Consultation