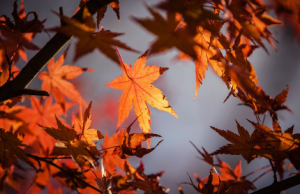 As the temperatures begin to drop, you might notice that familiar pain in your neck, your back, or perhaps both. Are you worried about suffering from pain all winter long?  Understand how winter weather actually affects your spine.
Geography
You aren't experiencing spine pain because you live in New York. It does not follow that the colder the climate, the more likely you are to experience bad back pain. The fact is that our bodies have to adjust to any temperature change. No matter what part of the country you live in, you may experience increased back pain whenever temperatures dip.
Cold temperatures are associated with increased risk of sustaining a back injury.
When we are cold, our muscles, tendons, and ligaments are a lot less flexible. When this occurs in the spinal region, we are more prone to injuries that can cause plenty of back pain. In order to address this possibility, ensure that you are always prepared with warm clothing, get up to stretch your muscles on a regular basis and stay active.
The dark gloominess of winter can cause depression, which might cause your back pain to worsen.
During the long winter months, we experience less daylight and holiday-related stress. Some suffer from SAD (seasonal affective disorder), which is a type of seasonal depression. This and other types of depression can actually make your back pain feel worse. Combat the winter blues by, again, staying active and participating in activities that put a smile on your face.
Shorter and colder days might be discouraging you from exercising.
If you are one of many that enjoy exercising outdoors, you might find that your activity levels plummet along with the temperatures. After all, those early morning runs or bike rides after work might become dangerous as it is darker and the roads are slick. However, avoiding exercise is one of the worst things you can do for your back. In order to address this, try indoor exercises such as yoga, aerobics, swimming or riding the stationary bike. Just by staying active throughout the winter, you'll be surprised how much energy you have, and you very well could mitigate some of your back pain.
Before beginning a new exercise program, you should always consult with your doctor.