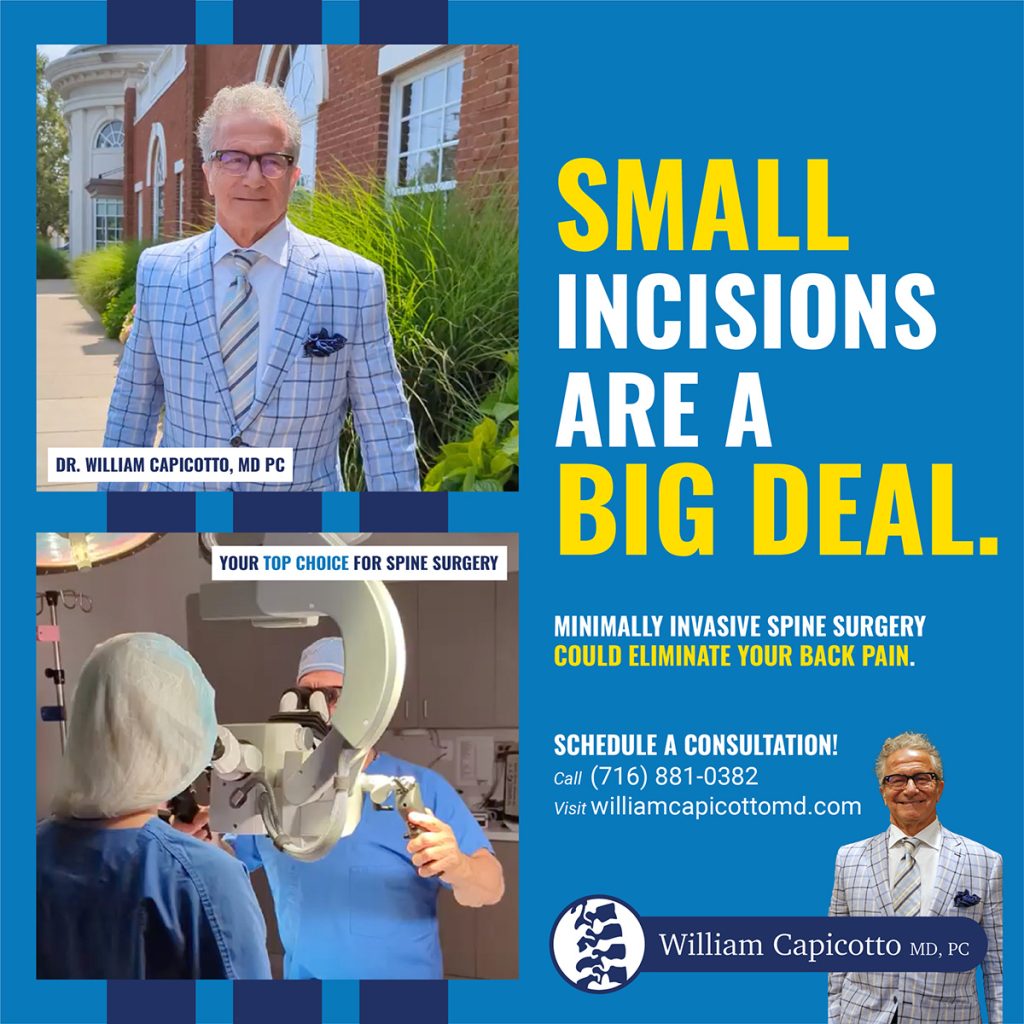 Small Incisions are a Big Deal
As a leading spine surgeon and the first in Western New York to be certified in endoscopic spine surgery, Dr. William Capicotto, MD PC provides state-of-the-art surgical procedures including computer assisted and minimally invasive spine surgery.
Minimally invasive spine surgery could eliminate your back pain and offers exceptional benefits like:
• Smaller incisions
• Less scarring
• Reduced operating time
• Increased accuracy
• Decreased risk of complications
• Faster recovery times
• Shorter hospital stays
Find out if this procedure is right for you. Schedule a consultation by calling (716) 881-0382 or filling out the form below.
Neck and Spine Surgery
Learn More or Schedule A Consultation